Support Us
Help us spread awareness!
Do you want to help us with our work? Here are various options for how you can facilitate what we do. All donations go directly to The Free People's Movement.
How you can donate to us
Patreon
Click here to read more about giving us a monthly contribution via Patreon! Full insight into our work and behind the scenes material are included.
Swish (Swedish direct payment)
070-621 19 92 – Recipient should be Sofia Sjöberg. You can also use the following QR code: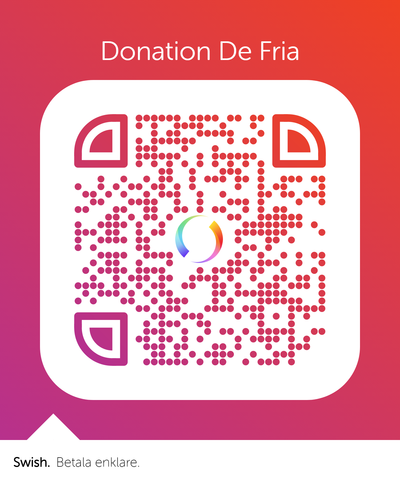 Can you become a member of The Free People's Movement?
It is not possible to become a member, individuals only engage in the way they find it appropriate – spreading information is just what it is. We see that as more important than structures such as political organization or membership registers.
The material we present shows our commitment, and it is up to the individual to understand the matter and act accordingly, and to be sufficiently insightful not to see others (lacking) commitment as a benchmark.