A lot of talk goes on these days about "Dr." Greta Thunberg internationally, and for those who still do not understand what the climate hysteria is really about, it is about the politically credible argument used by the Deep state to put us further in debt, to keep the global, privately controlled, financial credit-based system going, a system based on infinite debt growth.
Just a few days ago, you could read in the Swedish newspaper Expressen that already in 2016, when Greta was 12 years old, Malena Ernman, which herself is a famous Swedish opinionist, tried to commercialize her daughter by trying to get Swedish national television to do an eight-part mini-series about her climate awareness, which then-CEO Karin af Klintenberg rejected because the concept wasn't thought-out enough. Now, 3 years later, Greta is on the top of the world's headlines, which raises legitimate questions about who is behind last year's rocket career as the most famous climate guru of our time, and the favorite to win this year's Nobel Peace Prize.
Teen climate activist Greta Thunberg adapted her bio on Twitter and changed it to "A kind but ill-informed teenager", apparently in ironic response to comments made by Russian President Vladimir Putin about her.
In his speech at a plenary session during the Russian Energy Week, Putin said he was "convinced that Greta is a kind and very sincere girl", but argued that it is wrong to use children and teens to promote even noble goals, adding that he "does not share the general enthusiasm surrounding Greta Thunberg's speech."
Neither do we, and it is called pedophrasia! Sending a child with a message to avoid criticism of the content…
Donald Trump recently retweeted this post:
"What an actress! 'I should be in school.' She's getting the best education socialism can steal. I won't be held hostage by someone who just got a learner's permit. Sorry kiddo! Tell Al to try again."
Who, then, do these two world leaders have their eyes on, who are also connected to Greta? A question that is best answered by taking a look at Greta's coach. Someone who appears in almost all pictures with her: Luisa-Marie Neubauer.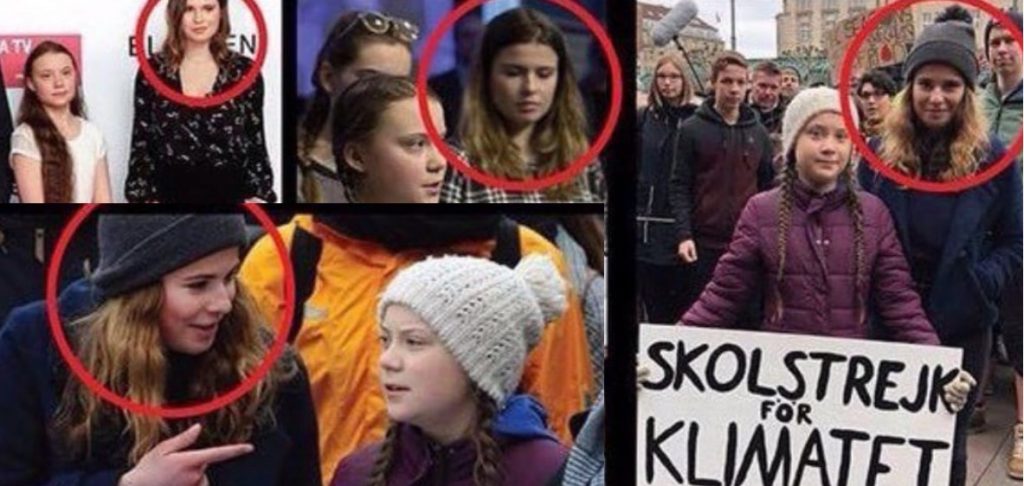 At Luisa-Marie's LinkedIn, she states that she works for the ONE campaign organization, an organization that reveals itself as funded by the usual club of philanthropic billionaires including Google, George Soros's Open Society Foundation, the Bill & Melinda Gates Foundation, whose connections to Sweden isn't the least modest.
Google, with a large part of its server capacity located in Sweden
George Soros, who speculated on the Swedish currency in 1994, forcing it into a floating exchange rate. On his Open Society Foundation board is a certain Daniel Sachs, who in turn is the brother of Fanny Sachs, Marcus Wallenberg's wife
Vaccine and GMO advocate Bill Gates company Microsoft, with its strategic partnerships with Swedish telecommunication company Ericsson.
As an international lobbying group, describing itself as unique in relation to most non-governmental organizations, ONE focuses exclusively on political work, with headquarters in Washington DC and London.
The common denominator
So who is the underlying force behind this extremely successful public opinion campaign? Well, the person who makes up this common interest, to a large extent, appears in the picture here with Greta, and his name is Jacob Wallenberg.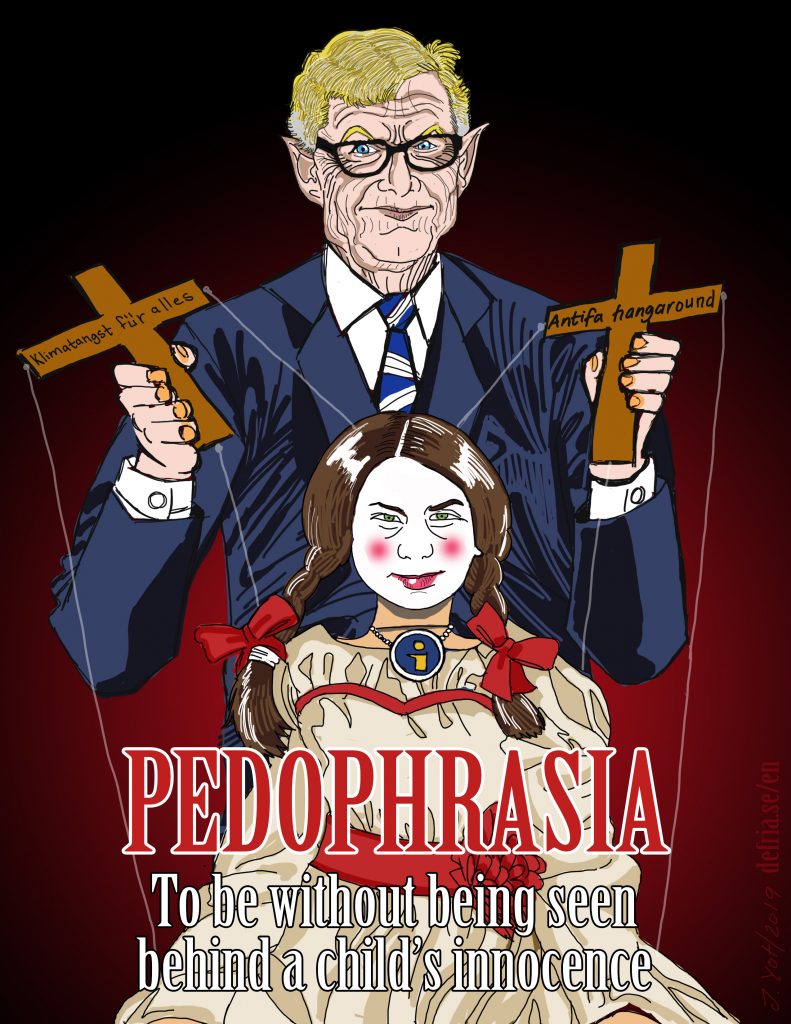 Share and spread this message – pass the bidding stick without hesitation!